Conference Program
Conference and Workshop Program
Social Events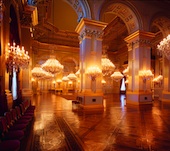 The conference welcome reception will be held right in the historical centre of Brussels, at the Town Hall, right on the Grand Place. The Grand Place is the most important tourist destination and most memorable landmark in Brussels. Listed by UNESCO as a World Heritage Site of great cultural significance, it is one of the finest town squres in the whole of Europe. The Brussels Town Hall, a masterpiece of gothic civil architecture from the 15th century, is also famous for the richness of its interior. Paintings, sculptures, and tapestries evoke local and national history in one of the most sumptuous environments in the country.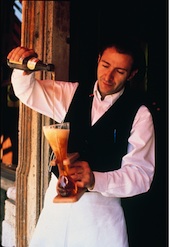 The conference dinner will take place at the Belgian Centre for Comic Strip Art (Centre Belge de la Bande Dessinée), an historic building designed by the Belgian Art Nouveau architect Victor Horta and now serving as the national museum for comic strips, one of Belgium's celebrated cultural exports.
An optional beer tasting event will be held at the Delirium Café, which holds the Guinness World Record for serving more brands of beers than any other café in the World. Belgium has enjoyed an unparalleled reputation for its specialty beers since the Middle Ages. The small country makes over 450 different varieties of beer, many of them to be served only in specially designed beer glasses whose shape enhance the flavor of their designated beers.